It sucks doesn't it?
Every time you think you've found a great way to make money online, you end up getting sucked into a scam.
Some hotshot YouTuber, guru, or whatever, uses an attractive clickbait title to jerk off your emotions…
Then, by the time you realize that the only person getting off is them, it's too late. You usually end up losing your money and your time.
Losing money is fine, you can always get it back. But time?
Time is finite. You'll never get that back.
Given this scenario happens often, you're probably pissed. Jaded. Salty. Or… *insert own emotion here.*
Well my friend, it's time to stop feeling that way.
In this post I'm going to answer your question and give you real, actionable methods you can start using yesterday!
NOTE: This is a detailed post. So I suggest you save it to your bookmarks for future reference. (Hit Command+D on a MAC, or Ctrl+D on a PC.)
Now that you've saved it, let's move on to your question.
How to Make an Extra $100 a Week Online?
There are many ways to legitimately make extra money online. And after doing some research, it seems that your best options will be digital products, online sales, services, and rewards.
As long as you have a computer, access to wifi, time, and a fully functioning frontal lobe, it's possible for you to make $100 a week online.
If you don't have any of those but are somehow reading this, you are either a liar or an alien.
Now that you've got an answer to your question, it's time to discover what you need to get rich achieve your financial goal. So keep reading.
33 Ways to Make Money
The best way to make money fast online is to start by taking action with some easy methods. Here are a few:
1. Get paid to do online surveys
If you need to make money fast, doing paid online surveys is the way to go.
You won't become a millionaire overnight, but you can definitely make more than $100 doing it.
There are tons of survey sites out there. If you've got no life, you can try them all to find the one you like.
Or, you could just be smart and use Survey Junkie.
What makes it the best survey site is the variety of offers, quick payouts, and how stupidly simple it is to use. Most survey sites look spammy and are poorly run. But you don't have to worry about that here.
The beauty about doing surveys for money is you can do it from anywhere…
Chilling on your couch, watching TV, commuting to work, sitting on the toilet… you could probably even do it from space.
OK, no more jokes. You wanna make money right? Sign up with Survey Junkie to do that.
2. Play games for money
Believe it or not, you can get paid to play games on your phone.
Thanks to this cool app called SwagIQ, you can participate in trivia contests to win $500 or more.
You also get the chance to rack up rewards, gift cards, and other credits that can be redeemed for cash.
What makes this app even better is – even if you lose, you win!
That's right, if you answer questions correctly you'll get BONUS points. And your winnings are paid instantly, unlike with other gaming apps.
You can also play with your friends for more fun. Just click here to get SwagIQ, and then invite your friends.
Don't have any friends? No worries. You're welcome to join our family.
3. Chat in english online for money
Do your friends say you talk a lot? Well, jokes on them because you can get paid to do it.
Thanks to Cambly, you can connect with people who want to chat in English (or another language). And you'll be able to earn $13 an hour doing it.
You don't need any special qualifications. Just a wifi connection, laptop or smart phone, and your time. It's as simple as that.
Making money online doesn't get any easier than this. So sign up for Cambly and give it a try.
4. Make money with fantasy sports
Got a favorite sports team? You can follow them and make money doing it.
How? By playing fantasy sports on FanDuel.
If you're new to this, let me tell you how simple it is…
You signup to play. Create virtual rosters of players. Then you score points based on those players real-life performances.
Depending on the contest, you can earn $10, $500, $10,000 or more.
You'll enjoy this if you've played fantasy before, like poker, watched esports, or love skill based games.
Even if you're new, playing daily fantasy sports is very beginner-friendly. Plus, you can play with your friends for some extra competitive fun.
Want to give it a try? Sign up with FanDuel and get a $5 BONUS.
8 Easy Ways to Earn Money on The Side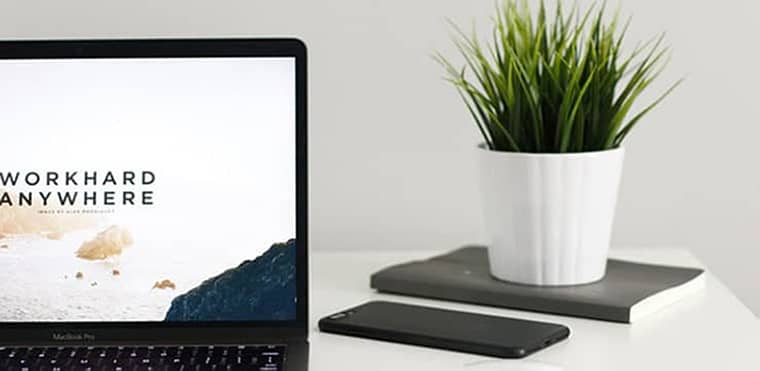 If you want to make an extra 100 dollars a week online, you can easily accomplish that with these amazing ideas.
5. Get paid to shop online
Do you shop online a lot? Well you can get cash back for doing that.
Ebates is a cool website that allows you to earn free cash back and make extra money just for shopping online. It's also free and easy to use.
For instance, let's say you're buying something from Macy's. Instead of going directly to that site, you'd visit Ebates first, then select Macy's from their list of stores.
By doing that, they'll earn money from Macy's and split it with you as a thank you for using their site.
This also works even if you use coupons and discounts when shopping. It's just an extra way to get cash rewards for your purchases with virtually no effort.
Ready to earn? Join Ebates for free and get a $10 BONUS today.
6. Take part in paid market research online
Another way to make money online is by participating in fun polls & exciting scientific studies from researchers around the world.
It's all made possible by a company called Prolific. And they're universally regarded as one of the best paid research sites on the internet.
Not only are the studies interesting, but you won't get kicked out of studies after starting them. You'll also earn cash for your efforts (no silly points or prize draws).
If you want to take part in world-leading research, sign up with Prolific.
7. Make money testing websites and apps
Given that there are over 1.9 billion websites online, a fantastic opportunity has presented itself…
Many site owners want to know what visitors think when they browse their website. The feedback they get from people like you helps them improve the site experience.
As a site tester, you'll visit a website, complete set tasks while giving feedback, and then get paid. You can earn up to $60 per test.
This also applies to web and mobile apps.
It's a great way to make money in your spare time.
If you want to be a tester, click here to sign up with UserTesting now.
8. Get paid for list writing
When you hear the word "listicles" what comes to mind?
If you though about numbered lists, you're right on the money. And if you thought of something else, you need to get your mind out the gutter.
Listverse is a site that pays you $100 to write numbered list articles. These are commonly called list posts or listicles.
You've seen list posts before. Here's an example: "10 cheap date night ideas for couples."
Heck, even this post you're reading now is a perfect example.
BTW, you don't need to be an expert. Having an English level similar to a native speaker, a sense of humor, and a love for things unusual or interesting, is all you need.
If you've got those things, then visit Listverse to write and get paid.
9. Watch videos for money on your phone
Let's be real, we all use our phones way too much for a lot of mindless things. It's addicting but we do it anyway.
Well now you can get paid for doing it with GrabPoints.
Using either your phone or a computer, you can watch videos and make money.
In fact, you can even download apps, complete offers, and do a bunch of other cool things, and get paid for all of it.
It's not exactly "F-U" money, but it's free and better than zero. So unless you're allergic to cash, I suggest you join the action. You'll even get a secret bonus for doing it too.
You can sign up with GrabPoints here.
10. Do tasks for money online
Ever heard of Swagbucks? It's a website that rewards you for doing simple things online.
You can earn points (paid via gift cards or cash) for completing offers, sharing your opinion, surfing the web, daily polls, and much more.
With so many opportunities to make money, it's easy to see why Swagbucks is the web's most popular rewards website. Our readers love it too.
Right now you can get $10 FREE for signing up with Swagbucks.
11. Transcribe audio to text for money
Audio transcription is the conversion of spoken English audio into written content.
Given the simplicity of the job, you don't need a degree or experience to do this. However, you do need a strong mastery of English and the ability to learn and apply transcription skills.
As a transcriber, you can work whenever or wherever you want. Plus, it's a great way to make more than $100 a week.
Two of the best places to find transcription jobs are: Rev and SpeechPad.
You'll probably want to check out both to see which one you like best.
Regardless of your choice, this can be a full-time or part-time gig. And you'll get paid weekly, which is something everyone loves.
12. Get paid to use social media
Instead of using Instagram, Facebook, or other social media platforms for free, you can get paid to do it.
With Appen you can become a social media tester from the comfort of your home.
In this role you'll be doing simple tasks such as browsing social media feeds and evaluating their content. You may also have to provide feedback and rate social media ads as well.
This type of work can be completed in about an hour. As long as you have a good computer, wifi, familiarity with social media platforms, and basic English skills, you can do this job.
To find out more about this opportunity, just visit Appen here.
5 Side Income Ideas to Make Money Online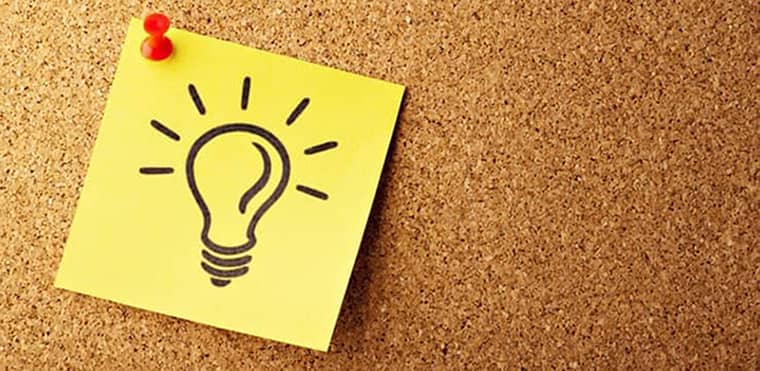 Maybe you've got your sights set on earning passive income. If so, these are some of the best methods you can use to achieve that.
13. Make money by blogging
If you only want to make $100 a week online, then you might wanna skip blogging.
This is only for folks looking to make $5,000 – $10,000/month or more online.
Imagine if you invested less than your Netflix subscription cost… spent a few months of your time building something amazing… and turned it into a reliable source of income.
I'm talking about the kind of income that would let you quit your job, spend more time with your family, and never worry about money again.
Income that gives you freedom and control of your time… to work when you want, where you want.
That's what blogging can do for you. And that's obviously worth more than making $100 a week.
All of this is possible. And if you want it, the first step is to learn how to start a blog.
Don't worry about what you don't know, like what you're gonna write about, how you'll make money from your blog, or buying a blogging course.
Right now all you should focus on is getting started.
14. Post on social media for money
Yes, it's true! You can get paid to post stuff on social media. And there are two ways to do it.
The first option is to become a social media influencer. You know, like all the InstaTube famous folks.
As an influencer, companies will want to pay you to make a post to your audience. And depending on the relevance, you can make as little as $1,000 for a single social media post.
The second option is similar to the first, except you don't have to be an influencer. This is great if you're an introvert or you have a face for radio.
Let's say you have a Facebook page or Instagram profile built around a niche topic. If your audience is super engaged, you can easily find companies that would pay you to make custom posts on your profiles.
BTW, you don't need millions of followers to make money. You just need engaged followers. Having 500 people who interact with every single post is better than having 10,000 people who don't do squat.
All you need to get started is to choose a social media platform and build your audience.
15. Create a membership site
Having a membership site can give you a steady source of recurring revenue.
It's basically a type of website where you grant access only to members who pay to subscribe.
Most people join these type of sites for three reasons: community, content, and value.
So, if you have something to offer that has those elements, you can start a membership site.
Some membership site ideas include: giving flying lessons, offering cooking classes, or hosting bible studies.
You can pretty much turn anything you're good at into a membership site.
You don't need any technical skills to create a membership site. It's not as complex as you think. Click here for a step-by-step guide to learn more.
16. Make money sending emails
Not only can you make money with email marketing, it's also a great way to earn passive income. And the best way to do it is with a paid email newsletter.
Like most people you get tons of emails daily from various retailers you've shopped with.
Most of those are only focused on getting you to buy stuff. There's no value.
But if you create an amazing newsletter that people want, they will gladly pay you $5, $10, or even $100+ a month for it.
Some examples of valuable newsletters are: stock trading tips, luxury vacation deals, and real estate insights.
A valuable email is one that is carefully curated. That's why people love getting it daily or weekly.
To start email marketing you need a website, an email provider, and curated content.
17. Buy passive income websites
If you're super lazy busy, and have more money than time, then buying a profitable website might be a good idea.
I get it, not everyone wants to start from scratch. Sometimes it's easier to just buy an asset that's already making money. And if you want passive income, this is a quick way to get it.
The benefit of this is you get a money making website, which only requires a few hours of your time each month.
The downside is that it's going to cost you money. But it's worth the investment since you don't have to do anything more than breathe to make money while you sleep.
Now you're probably wondering where to buy websites that make money.
Well, here are two of the best marketplaces to check out:
Both have a huge inventories of profitable websites for sale.
9 Real Ways to Make Money from Home
If you're unemployed or hate your job, you can avoid that with one of these high-paying work from home jobs.
18. Teach english online and get paid
Right now, the demand for English teachers in countries like China is extremely high. And this has created an amazing opportunity for folks like you.
There's a company called VIPKID that is hiring people to teach English online to Chinese students. And they're willing to pay as much as $22 per hour for you to work from home.
Lots of teachers are enjoying a flexible schedule, zero commuting, and earning more than a full-time salary.
You can do the same as long as you have the following:
Any kind of college degree
A good laptop and wifi connection
Can speak, read, and write English fluently
If you have all of those, click here to become a teacher with VIPKID.
19. Work as a virtual assistant from home
As a virtual assistant (VA), you'll work online to provide services to businesses or other individuals.
In most cases, virtual assistants use the skills they already have to do jobs that allow them to work from home. If you've got no skills, you can easily learn some.
You don't need any sort of education or experience to do this. Not all jobs require those things.
For instance, you can be hired to do administrative tasks such as manage emails, schedule meetings, or pay bills.
In addition to not having a 9-to-5, you get to work when you want from anywhere in the world.
Since you're looking to make extra money every week, this is a great opportunity for you.
There are lots of places to find VA jobs. You can start by visiting Upwork.
20. Get paid to write about anything
If you love to write, there's no shortage of people or businesses who'd love to hire you.
You can easily make money writing blog posts, instruction manuals, or other documents.
While education and experience isn't required, you definitely need to be able to read and write English (or the intended language) fluently.
Most freelance writers are self-employed and have a few clients they work with regularly. This gives them flexibility to do other things with their time, such as travel or raise a family.
And since it's not like a normal job, you can do it from anywhere with just a laptop and internet connection.
You can easily find writing jobs by signing up with Contena.
21. Do proofreading jobs from home
Whom'st've thought your going to be seeing such bad grammer online?
If that sentence seems normal to you, skip this option (also seek help).
However, if it made you cringe and want to throw some furniture, it means you'd be a great proofreader.
You can make money proofreading books, blogs, and more. You'll be responsible for double-checking documents to make sure they don't have any bad grammar or misspelt words.
Unlike an editor at a media company, you don't need a degree to become a proofreader. You just need to know your grammar and spelling, as well as have a sharp eye for spotting errors.
Want to know more? Visit Scribendi to learn about becoming a proofreader.
22. Make money tutoring online
Tutoring isn't just another way to make money, it's also a way to help others.
As a tutor, you'll work with students online to help them improve their knowledge or learn something new.
What you decide to teach online will be up to you.
In most cases you'll need a degree. However, if you were an Art major who excelled at math, you might choose to teach math instead of art history.
Tutoring gives you the chance to make money on your own schedule. You can work a few hours a week or even make it a full-time gig.
To get started, visit Tutor.com to learn more about tutoring.
23. Get an Amazon Mechanical Turk job
Amazon Mechanical Turk (MTurk) is a platform for crowdsourced jobs that can be performed virtually.
With MTurk, you can make money in your spare time by completing simple tasks for business or individuals online. And you get to do it while working at home.
You can find tasks for things like research, data verification, image editing, and much more. There are tons of tasks available, which means it's easy to find one you like.
Having a college degree isn't required to be a MTurk worker. You can use the skills you already have to get started. And if you have no skills, you can get some easily.
Click here to get started with Amazon Mechanical Turk.
24. Get paid to create websites
Even with all the technology, tutorials, and tips, some people still have no clue how to start a website.
Others have websites but they look like something from the Stone Age.
This is great news for you because you can help them and make money as a web designer.
Of course this means you'll have to develop your skills if you don't already have any. But you can easily learn how to build websites online. You don't need to go to school for this.
As a web designer, you never have to worry about finding work. And since you can make $5,000 or $15,000+ for a single website, you'll easily be making more than $100 a week.
If you already now how to build websites, you can start finding clients here.
And if you'd like to become web designer, check out this beginner's course.
25. Do online moderation from home
If you've ever been a part of any online community or Facebook group, you know that there are people who manage those forums.
They're the ones who approve or block members, make announcements, and generally keep things running smoothly.
You can do this too. As long as you're familiar with how those platforms work or you're a quick learner, you can become a forum moderator.
It's one of the best work from home jobs you can do.
You can do it either part-time or full-time. And if you're an organization freak, you can put systems in place to help you manage multiple groups.
The only challenge here is finding these types of gigs. But you can do that easily by visiting this job marketplace.
26. Manage social media accounts
Most people think being a social media manager is all about posting quotes, sharing memes, or liking stuff. But that's far from the truth.
As a social media manager, you'll be responsible for handling brand partnerships, running social marketing campaigns, interacting with customers, and more.
You also get to analyze everything that's going on and report back to the account owners.
All that may sound like this job requires a college degree. Fortunately, no such degree exists. So you don't need one to do this job.
What you need is to have knowledge of social media platforms like Facebook, Twitter and Instagram. You need to know how they work and how each can be used to help a company.
This can be a great part-time or full-time stay at home job. And you can easily have more than one client that pays you to manage their social media accounts.
If you've got the skills and are confident in your abilities, you can find social media manager jobs here.
But, if you're stuck on where to start, check out these beginner courses to get you going.
7 Extra Ways to Sell Stuff Online for Cash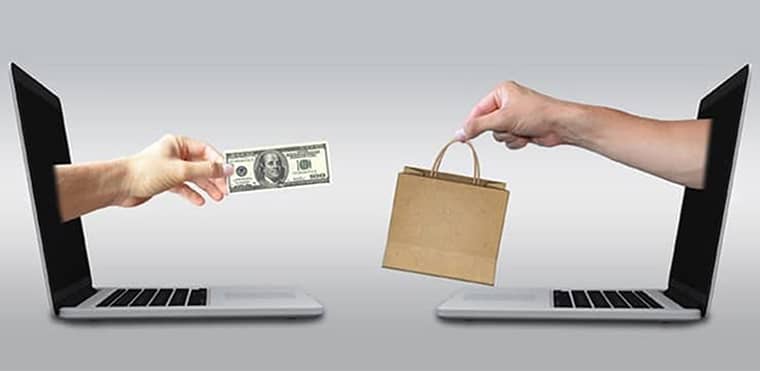 Since you're motivated to increase your income, check out these extra ways to make more money online.
27. Earn money with Amazon FBA
Selling on Amazon isn't going to help you make an extra $100… it's going to help you make a 100 times more!
Again, if you're just looking to make $100 a week, skip this option.
There are lots of people who have built profitable businesses using Fulfillment By Amazon (FBA).
With Amazon FBA, it's possible to make a full-time living and earn $10,000 a month or more doing it.
Basically, it works like this:
You research a product to sell
You find a supplier (foreign or domestic) to make the product
Your supplier ships the products directly to Amazon
People buy your product on Amazon and you make money
The only downside FBA is that you'll need some cash to start. But you can easily solve that problem by doing something else on this list to raise money.
If you've got the funds already, you can learn how to sell on Amazon here.
28. Make an e-commerce website
There are two ways you can make money online with an e-commerce website:
You can build a website to sell your own products, or
Build a site to sell other products
Selling your own products will always be the most rewarding and profitable option. The only drawback is you'll need some startup money for that.
The second option is where most people choose to start because it's easier and cheaper. This option involves something called dropshipping.
Dropshipping is the process of buying products from a wholesaler who then ships them directly to your customer.
The beauty of dropshipping is you don't have to store inventory or pay for products upfront. Building your website is pretty much your only startup expense.
Want to learn how to start dropshipping? Check out this beginner's guide.
29. Sell online courses for money
Many people make extra money online by selling courses. Some even do it for a living.
You can do the same by creating your own course. It can be on any topic you like. There are courses on knitting, drawing, and even witchcraft.
The most challenging part of selling courses online is creating the course.
But the good news is, it's only a one time thing. After that, it'll just be a reliable stream of passive income.
You can learn how to create and sell your own course by reading this guide.
30. Make money selling ebooks
Imagine creating something that makes you money while you sleep.
And not just pennies either. I'm talking about an extra $5,000 a month or more.
Imagine what you can do with that sort of income.
All of this is possible with self-publishing ebooks on Amazon. And you don't need to be an expert either. You can write ebooks about almost anything.
For instance, if you love writing romantic stories, you can turn them into ebooks for Amazon Kindle.
Similar to courses, the challenging part is creating the ebook. But once you do it, it'll keep making you money forever.
Don't know how to write sentences? Can't speak English? Have zero topic ideas?
No problem. You can pay someone else to write your books for you. And it's going to cost less than you think.
If this opportunity excites you, click here to discover more about selling ebooks online.
31. Make money selling on eBay
You can make money selling pretty much anything on eBay. The best way to start is by selling stuff around the house that you don't use.
Here's a great idea…
After you find and list all the junk items in your home, call up your family, friends, exes, etc. Offer to help them declutter their homes for $50 – $100.
Do NOT tell them you're going to resell their crap. Just tell them you're trying to raise some money for a good cause (not a lie).
The reason you're charging them is because you value your time. If they object, tell them you're someone they can trust and are doing it for less than a professional would.
If they still don't want to pay you, tell them you'll do it for free.
And if that doesn't work, tell those lame asses you'll pay them $50 – $100 to take their shit away.
And if that fails, these are people you should no longer have in your life.
Now, once you've got all this stuff, figure out what's valuable and sell it on eBay. The rest you can donate to Goodwill.
Doing this will help you make enough money to invest in something else or become a full-time eBay seller.
32. Become an Etsy seller
What is Etsy? It's a place to sell handmade crafts and digital products.
If you're skilled enough with things like knitting, woodworking, etc., you can make stuff and sell it on Etsy.
Another option, which most people prefer, is to sell digital products.
For instance, you can create stickers for scrapbookers, digital budget planners, custom photography prints, postcards, and lots more.
The second option is much easier because you can do that with Photoshop, a good camera, and a bit of creativity.
To learn more about selling on Etsy, read this guide.
33. Sell t-shirts online
Have a cool idea for a t-shirt design? Perhaps a funny slogan? Well, it's possible for you to create it and get paid.
Back in the day you'd need a t-shirt printer and a bulk order of shirts to make money selling t-shirts.
Now you can do it for free, using sites like Amazon and Redbubble.
Those platforms allow you to upload your designs and list them for sale on their marketplace. You can put your designs on a variety of things such as sweaters, mugs, hats, etc.
When your design sells you get paid. You never have to handle customer issues, deal with inventory, or worry about shipping. Both platforms take care of all that stuff.
BTW, even if you have zero design skills or you think your designs suck, that doesn't matter. You can pay someone to design shirts for you or learn to do it in Photoshop.
Start Making Money Online Today
Holy mental stimulation Batman! You've just discovered a list of ways to make money that you can actually use.
If you made it this far, it means you're much more motivated than most people. And for that, you should be proud of yourself. I know I am.
Now, this list wasn't just created to make you feel good… it's meant to inspire you to take action using real ways to earn money online.
In fact, I want you to choose one method from the list to start today. Then when you make your first dollar, I want you to share your story here.
Most people won't have this opportunity. They're still searching for answers and getting scammed by "experts" online.
But they don't have to suffer like that. You can help them, the same way I helped you. So I want you to click the buttons below to share this post and help others.
It'll only take a few seconds. Go ahead and do it now.