Looking for the best website monetization strategies for your self-hosted WordPress blog?
Great! You're about to discover an amazing list that has exactly what you're searching for.
You'll find this list extremely valuable if you're just starting out or struggling to build your online empire.
And if you're a bit more advanced, most of the strategies shouldn't be new to you.
Regardless of your experience, you're here for one of two reasons:
You want to know if it's actually possible to make a full-time living online and you want to learn how to do it.
You're looking to add another income stream to your online business because the amount of money you've made so far can't pay the bills.
If you're not here for any of those reasons, that's cool too. Because right now you're about to learn a variety ways you can monetize a website.
This list isn't exhaustive. You may stumble across other monetization strategies that work best for you. That's the beauty of the Internet, the possibilities are endless!
But, if you learn something new here and implement it, then this monetization list will have served its purpose.
And on that note, let's dive into the list.
39 Best Website Monetization Strategies
These strategies can turn your website into a virtual bank that perpetually prints money for you.
1. Build and Grow an Email List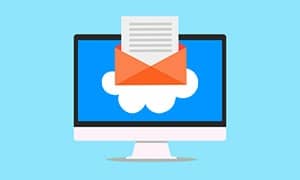 You're probably fed up of hearing about the importance of an email list and how profitable it can be.
So there's no need to reinforce that point.
What's important is that you understand how to nurture that list to keep it engaged.
This doesn't mean spamming your list with crap either. You should make an effort to maintain a consistent email schedule with people on your list while giving them valuable content.
Also you should monitor your list for stragglers and remove them. This is known as scrubbing your list.
There's no point in having people on your email list who don't open your emails or interact with them.
This will also boost your overall metrics.
Monetization wise, you can use an email service like Mailchimp to automatically send offers to your email list.
And if you've managed to nurture a super-engaged email list, you'll be amazed at the kind of conversions you can get with such a service.
Regardless of what critics say, email lists are not dead. They are still one of the oldest and best ways to generate passive income.
2. Start a Newsletter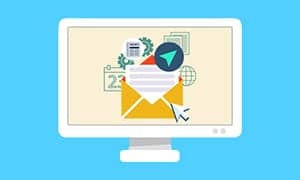 A newsletter is basically a type of email list.
The biggest difference is, that's all your audience cares about.
This means you don't need to have a content-based website. You can simply have a sign-up page and nothing else. Maybe a few pages of content would be nice but it's not necessary.
In fact, the folks who do this for a living use past emails as content. They put an Archives page on their site of all previous emails.
In terms of revenue, you can do a paid newsletter as a subscription, use affiliate links, or sell ad spots to relevant companies. You've got some options to play with here.
The other thing you need to figure out is the frequency of your newsletter. You've got to decide if you want to publish daily, a few times a week, or monthly.
Whatever you choose just make sure you stick to that schedule because people love consistency.
Setting up a newsletter isn't complex.
Once set it up, you can outsource the content creation so that you can focus on growing it rather than working in it.
3. Start Affiliate Marketing
Of all the website monetization strategies, affiliate marketing is the fastest and simplest way to make a buck online without selling your own product.
As an affiliate marketer, you promote relevant products or services to your website visitors using affiliate links. And when those visitors make purchases through those links, you'll earn a commission.
The commission amount can vary based on the terms of the affiliate program or network. It can be a dollar amount or percentage-based.
So let's say a travel company offers 15% commission on an adventure safari worth $6,500.
If you get one website visitor to book that package, you'll earn $975.
That's enough to cover your car payment, cell phone bill, and Netflix subscription for an entire month… and then some!
Not bad right?
4. Sell Physical Products
This might not be the best option if you're short on cash.
However, it can be pretty lucrative to create and sell your own physical products online.
There are several ways to do this…
First you could create, store, and ship your products right from your home. This allows you to personally address any customer-related issues as well as maintain ownership of your customer list. You basically control everything and keep 100% of the revenue.
If that feels like a ton of work, your second option is to use a service like Fulfillment By Amazon (FBA).
All you have to do is list your products for sale on Amazon and then send them to Amazon's warehouse. They'll take care of everything from shipping to customer returns.
The only drawback is you don't get to keep 100% of the revenue. You'll have to pay Amazon a percentage of each sale and a monthly fee to use their service, plus get access to millions of customers.
However, that last part makes selling on Amazon totally worth it.
5. Create and Sell Ebooks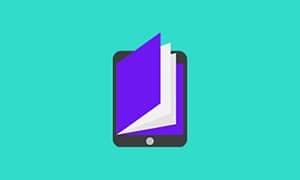 Ebooks are awesome!
That's because you only need to create them once and they can produce a steady stream of revenue for as long as it's available for sale.
Perhaps the biggest benefit is that you keep 100% of all revenue.
Besides initial production cost and payment processing fees, you basically have zero expenses to worry about with ebooks.
You can also list your ebook for sale on the Amazon marketplace. Of course Amazon will take a percentage of each sale but you'll have access to millions of customers as well.
Now unless your ebook has the secret to immortality, pricing it at $100 probably isn't a good idea.
Obviously you can charge what you want. But before you do, think of all the ebooks you have purchased or would purchase for that price…
It's probably not a lot, right?
So make sure you think about the value it offers to buyers before setting your price.
6. Create and Sell Courses Online
Selling courses is one of the best website monetization strategies.
Just like ebooks, there's little to no maintenance required beyond the initial setup.
This isn't to say that creating a quality course is easy. You're going to need to invest some time and a bit of money to create a great course.
And before you create the course, it's a great idea to ask your potential customers what exactly they want.
This can be done by polling your visitors, researching forums, or using social media.
The biggest advantage courses have over ebooks is the pricing.
You can sell a course for as little as $100 to over $5,000. The latter might seem unfathomable to you right now but people really do pay that much.
Why?
Because they want access to quality content that will help them acquire new skills or improve their lives.
And they're willing to pay a premium for it as long as they can access it and complete it on their own time from anywhere in the world.
That's why E-learning is a multi-billion dollar industry.
Imagine why people go into debt just to attend university…
A person attends university because they are hopeful that the skills they gain will lead them to a specific career and desired income. That's the value they're paying for.
If you can grasp that concept, you'll understand the allure of courses.
So make sure you create a course that focuses on the desired outcomes for your intended audience.
To learn more about creating courses, check out Thinkific.
7. CPM Ads for Blogs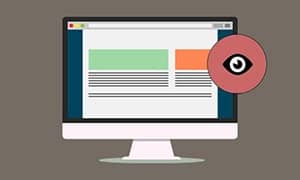 CPM stands for cost per thousand.
Basically it means that for every 1,000 ad impressions (or views on YouTube) you get, you earn "X" amount.
Let's break it down with an example:
If an advertiser agrees to pay you $5 because your website gets 100,000 visitors per month, you'll earn $500 (5 x 100,000 / 1000).
There are several benefits to CPM ads:
You get a predictable and stable source of revenue.
You have control over your data and know exactly how much you should be paid.
You make money just for displaying ads that don't have to result in clicks, leads or some kind of action.
If you have a popular website with an engaged audience in a very specific niche, you can easily charge CPM rates of $25 or more.
This monetization strategy is best paired with high traffic websites because advertisers won't pay anything more than a few cents if you have a smaller website.
But the good news is, you can use CPM ads regardless of the type of niche you're in.
Two of the best CPM ad networks are:
Mediavine – free and best suited for moderate traffic sites.
AdThrive – also free, and best suited for high traffic sites.
8. CPC Ads for Blogs
CPC stands for cost per click.
And it means exactly that. You get paid every time a visitor clicks on an ad.
Here's an example scenario:
Let's say an advertiser agrees to pay you $5 for each click. If just 100 out of 100,000 website visitors click an ad, you'll earn $500 (5 x 100).
Even though CPC advertisers only pay for clicks (unlike CPM), you shouldn't just dismiss it. Remember it's still a source of passive revenue.
It can be very profitable if the ads are being shown to a specific audience that is likely to click on them.
Another benefit to CPC ads is that there are more advertisers to choose from. That's because most advertisers prefer to run CPC ads as it's less risky for them.
Of course there are a few downsides…
Even if you've got a lot of traffic, it doesn't mean lots of people will click the ads. This can make it difficult to rely on a steady source of revenue from CPC ads.
But the good news is, your website doesn't need millions of monthly visitors.
It's all about your audience engagement and content relevance.
As long as you've got those two things dialed in, CPC ads can give you a nice chunk of change.
The most popular CPC ad network is Google Adsense. And you can join for free.
9. CPA Ads for Blogs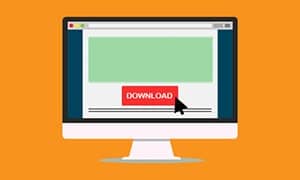 CPA stands for cost per action.
This means you get paid when a visitor performs a specific action.
Actions can be things such as downloading documents, signing up for something, making a purchase, etc.
It has little to do with the number of monthly visitors you have.
As a result, your earnings can fluctuate wildly from advertiser to advertiser. One advertiser may pay you $150 for a certain action and another may pay $25.
So it isn't as predictable as CPM or to some extent CPC.
That being said, CPA ads allow you to earn a lot more per impression than CPM or CPC ads.
The reason for this is advertisers are happy to pay more for a completed action rather than a single ad impression.
Once again, it's all about the type of audience and engagement your website has.
If you run a fantasy basketball blog and try to get visitors to sign-up for a free flashlight, your conversions will suck.
But if you offer them free credits to download a daily fantasy basketball app and play, your conversions will explode!
If you consider using CPA ads to monetize your website, just make sure you choose a reputable advertiser who will track everything carefully and provide you with reports.
One of the best CPA ad networks is MaxBounty. They offer a first-class experience to all their advertisers and of course, you can join MaxBounty for free.
10. Rent Ad Space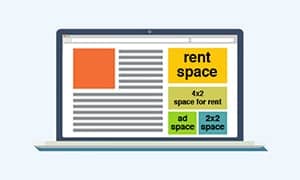 Got a popular website in a niche with a super-targeted audience?
There's no shortage of companies willing to get access to that audience.
Renting ad space is a lot better than CPC or CPM advertising.
You can actually charge your own price based on the data you have about your audience and the value to potential advertisers.
For example…
Let's say your website targets wealthy Chinese families looking to enroll their teens in your local high school's foreign exchange program. That audience would be extremely valuable to luxury realtors, exotic car dealerships, schools, and home placement companies.
So you could rent a sidebar spot for $200 to feature a company for "X" number of days. Or you could negotiate commission deals with the businesses too.
The possibilities are endless but you get the idea.
This is a good source of monthly income and it can be profitable without the need for millions of visitors each month.
If you decide to use this strategy you'll need a media kit for your
website, which you can learn about here.
11. Start a Membership Site
Most people overlook membership websites even though it's one of the most profitable website monetization strategies.
With a membership site, you're not just building a reliable source of income…
You're building a close-knit community!
The cool thing about membership sites is that you don't need a lot of people to make it profitable. You can charge anywhere from $10 to over $1,000 a month.
People love connecting with others who are just like them.
It's why they join elite clubs and are happy to pay for exclusivity if it means they get to avoid all the riffraff.
Once again, it all depends on the value and benefits for the members.
You should also know that in most cases, people who join paid communities are much more engaged than those in free ones.
That's because they've got skin in the game, which means that they're more likely to give a damn and participate.
You can start a membership site around pretty much any topic or expertise.
However, although it's a simple process to setup, it's a lot more difficult to manage and keep the community engaged.
But if you do it right, you can have a very reliable cash cow generating steady monthly income.
12. Start Consulting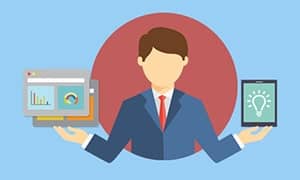 The idea of consulting is quite intriguing.
You can setup a single page website detailing your field of expertise, testimonials, and nothing else.
You don't need to constantly write blog posts, get traffic, worry about SEO, ship products, etc.
That's because you are the product.
Not many people consider this option because most of them would prefer to hide behind a computer screen and never talk to anyone.
That's cool and there's nothing wrong with that.
But it also means there's a ton of opportunity out there for the bold and determined. The hustlers. The winners. The people like you!
You can consult on just about anything that you're good at.
If you do website design, you can offer your services to local businesses who desperately need services like that.
Have you seen most websites today? They still suck. Those businesses need saving.
Pricing will probably be one of your main hurdles.
You might think that no one would pay you $1,000 to over $15,000 for a website. But that's all in your head.
Say you make a website for a local kitchen company and they land a client for a $25,000 remodel. If you charged them $500 they'd be laughing all the way to the bank!
It's all about understanding the value you're creating for potential clients.
Once you figure that out, the sky's the limit on what you can charge for your services.
If you want to learn more about valuing time as a consultant, download and read a free copy of Breaking The Time Barrier.
13. Start Freelancing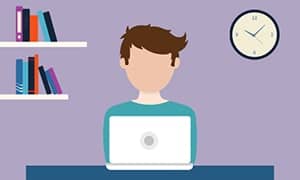 As far as website monetization strategies go, freelancing probably isn't the sexiest.
When you think of freelancing, thoughts of race-to-the-bottom prices from cheap overseas labor come to mind.
You probably think it's not worth it if someone else is happy charging $5 an hour for a certain task.
Here's the thing though…
Those poor souls have no idea about their true worth and are afraid they won't earn a dime if they charged more.
For instance, if you were offering copywriting services, it's not that hard to be better than all the bottom-feeders.
If you present yourself with professionalism, do amazing work, and work with the right clients, there's no reason you can't make a full-time living as a freelancer.
You don't need a PhD to be a freelancer to have someone hire you for a job.
There are people who clean poop for a living and are multi-millionaires with no college education.
If you have zero skills but somehow managed to be here right now, then you have to figure out your priorities in life.
Everyone has something to offer, and that includes you. You just have to unlock your potential.
Two platforms for finding freelance gigs are:
14. Sell Your Website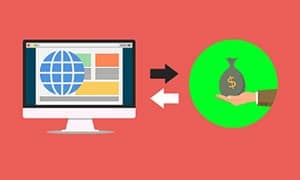 Already have a profitable website?
You can sell it for a huge lump sum either privately or through a broker.
If you've managed to build a quality website that generates a steady stream of income with minimal maintenance required, it may be worth a lot.
There are many factors that will determine how much you can sell it for. And a website appraisal service can help you with this.
Let's say your site makes $1,000 a month profit every month and only requires about 4-6 hours of maintenance…
If you've got an active email list, social media following, and have zero Google penalties or spam links, your site could easily be worth $40,000 – $70,000.
It could also be worth a lot more based on the niche, growth potential, and several other factors. But you won't know its value unless you have it appraised by a third party.
There's no need to wonder about who spends that kind of money.
Some buyers like to add sites to their portfolios and others are looking for additional income streams. Whatever the case, that's not your concern.
All you need to know is that it's possible to earn 10-20 times what the site makes monthly.
Obviously, this isn't a great long-term strategy unless you're in the business of flipping websites. But it's a fast way to earn cash to invest in other projects.
A great resource for selling your website online is FE International.
15. Sell Your Website Theme
This strategy can work for both beginners and experts.
If you're a beginner, you probably bought a theme for your website.
If you did, you should check to see if the theme developer has an affiliate program.
Then just recommend the theme to your visitors and earn a commission on every sale.
You can take it a step further and offer to customize it or sell them a video tutorial on how to customize it (Hint: most developers do a poor job of this).
You can also pay to have a custom theme made for you then just sell that as your own product and keep 100% of the monies.
Not a bad eh?
On the flip side, if you're an expert and made your own theme, then you might consider selling it. Just make sure you include great tutorials too.
Now, unless you're in the business of designing and selling themes, this website monetization strategy probably won't generate significant revenue each month.
But that doesn't mean you should ignore it as another source of income.
16. Done-For-You Service (aka Productized Service)
Which would you prefer:
To implement all the monetization strategies on this list yourself, OR
Have someone do it for you?
If you understand the value of time, you'd pick the second option.
That's the idea behind productized services.
You see, people will pay for a useful service, but…
They will pay even more for a service that saves them time and makes them money.
Let's say you know how to increase customer retention and get more reviews for small businesses…
You could package this up and sell it as a service for a monthly fee. It would be completely hands-off for the owners. And you'd just have to give them monthly progress reports so they can see how things are going.
If this strategy sounds super simple, that's because it is!
For instance… if you own a home with a lawn, you could easily invest in a mower and cut it every few weeks. But instead, you gladly pay a lawn care company to handle that for you so you can spend more time with your loved ones on weekends.
And if you're like most people, you buy a lawn mower and still hire someone because you're a baller like that.
The same logic applies to business owners. They don't want to figure out the technical side of things or the Internet. They'd rather deal with customers and stick to the stuff they know about.
As long as you can give them the results, they will keep paying for your service.
Not only is this a great source of income but it's also unnecessary to have tons of website visitors.
17. Start an E-commerce Store
Every rabbit and its owner wants to start an e-commerce website.
Is it because it's profitable? Maybe.
For those people allergic to creating content and who just want to sell products and make money online, having an e-commerce store is a fantastic idea.
You can sell anything from dog leashes to poop shaped candy. The product doesn't really matter.
What matters is finding that one specific niche where the audience is hungry for what you've got.
This is super important because the e-commerce industry is highly competitive. So if you don't have a clear advantage or sound strategy, it can be quite challenging.
That being said, you have the potential to create a huge brand from nothing.
And if you can combine it with the right social media platform, you could make 5-to-6 figures a month from your online store.
Here are two great resources for starting your e-commerce store:
18. Collect Donations Online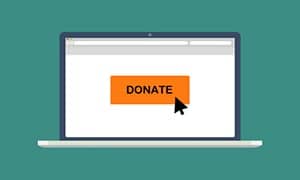 Not everyone creates money-chasing websites.
Some folks like to build great free resources as a hobby.
Let's say you enjoy doing photoshop tutorials for fun…
You can ask visitors for donations to help cover the cost of producing content and maintaining the website.
If you have a website like that, you can setup a donations page. Then just link it to a payment processor like Stripe to allow people to submit donations.
Again, this isn't a long-term strategy you should depend on, nor should it be.
It's ideal if you want to fund a new project, cover minor expenses, or expand your brand.
As long as you don't scam your audience or claim to be a Nigerian Prince, you can use donations to raise some funds.
19. Start a Lead Generation Service
With lead generation, you're basically connecting:
Businesses with other businesses (B2B), or
Businesses with consumers (B2C)
Now before you read any further, let's get one thing straight here…
Lead generation does not mean selling out the personal information of your loyal audience!
For example…
If you've got a website that focuses on tiny house living, you can have a form that allows visitors to enter their information to get quotes on tiny homes. By filling out the form they are expressing interest in getting connected with tiny home builders.
You would then contact potential builders and offer to sell them those leads.
Some companies may be willing to pay you a set price for "X" number of leads, and others will pay per lead.
It's up to you to determine what works for you.
But don't think you have to settle for a low price. If your leads are extremely active and ready to buy, you can command a premium for them.
After all, tiny homes are an expensive niche market with prices well beyond $350,000. And if you sell a lead for just $25, the builders will be getting away with robbery.
So make sure you understand the value of each lead before you negotiate prices.
Lead generation is one of the few website monetization strategies that can work in multiple niches. Some examples are: opioid addiction rehabilitation, auto-repair, restaurants, etc.
Interested in lead generation? Check out this beginner's guide from HubSpot.
20. Create Gated Content
Does your website have amazing free content that your readers love?
Then you could step it up a notch and offer some of your best content to those who are willing to pay for it.
There's no shortage of people ready to tell you how "no one is going to pay for X."
Yet even though you can watch movies for free online, people still pay for Netflix (and complain about the selection lol).
The truth is:
People don't want to pay for the crap that most lazy online entrepreneurs try to sell.
But if you already have a loyal audience that appreciates your quality content, there may be a few of them who are willing to pay for access to your premium content.
BTW, not every single reader is going to be willing to pay for access to your best content. And that's cool. You're not trying to get a 100% buy-in.
Regardless of how small the actual number of subscribers, it's still a source of monthly income for you.
You just need to be sure that the content offered is extremely valuable.
You can charge anywhere from $5 to over $100+ a month for access to this content.
To really separate yourself from everyone else, you should offer a great experience to your subscribers. This can be as simple as doing weekly chats or interacting with them in live video broadcasts.
It doesn't take much to be better than what's out there.
CooksIllustrated.com and eDiets.com are two great examples of premium content sites.
21. Host Joint Venture (JV) Webinars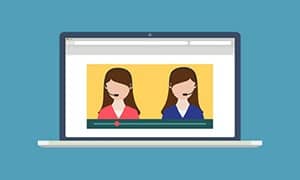 You probably already know what a webinar is. But the joint venture part may be new to you.
A joint venture is a partnership between two or more people for a mutual goal.
In your case that goal will be financially driven.
JV webinars allow you to connect with someone who already has an existing product or service, so you can introduce it to your audience and sell it to them.
Skeptics think webinars are sleazy, and for good reason. Some people use them to peddle crap.
But the best webinars add value and offer products with amazing value.
That's the kind of JV webinar you should be hosting.
All you need to do is contact individuals with products or services relevant to your niche to see if they'd be willing to partner with you.
In most cases they will, because it gives them access to a new audience and additional revenue.
You can then negotiate a percentage of each sale made to your audience. It's a win-win scenario.
And the best part is… you don't have to create your own product!
You could literally do nothing else but host weekly or monthly JV webinars and earn money from them.
22. Host a Live Workshop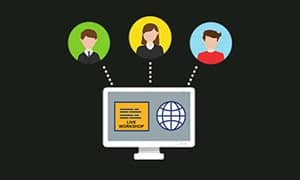 Grab your phone, camera or webcam and record yourself. That's all there is to it.
Yes it's really that simple!
Here's an example…
Imagine you enjoy working with Microsoft Excel (weirdo). You can create videos showing people how to use formulas, create complex sheets for budgets, and so on. You can do this in a live setting and then make the replay available later.
It's easy to do this using Facebook live in a closed group, where people pay for access.
Or, you can start a YouTube channel and monetize it with ad revenue.
You can even generate additional streams of revenue by selling custom spreadsheets, working with people, etc.
There are lots of ways to make this lucrative.
This is basically a way for you teach others using the skills you already have.
And yes, you do have some skills or experiences that people are willing to pay for.
So if you're not camera shy, give it a shot. What've you got to lose?
23. Start a Mastermind Group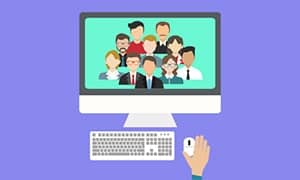 Almost everyone is attracted to success.
But there are a few who are attracted to it for another reason…
They want to emulate successful people.
This is a great opportunity for you to do something special.
Let's assume you have an audience of stay at home moms who want to start their own online business.
They probably don't have time to search all over Internet trying to learn stuff. But you can help them.
You can setup a live mastermind with successful stay at home moms for your audience.
During the mastermind your audience can ask questions and get valuable insight that can help them achieve their own goals.
You can do weekly masterminds like this as part of a subscription package for a few special members of your audience.
You don't want any and everyone to join. You want to make sure it caters to those individuals who will put what they learn into action.
Masterminds aren't meant to be large. They revolve around a common goal and are extremely valuable to those who join them.
Some people need that kind of unity because it keeps them accountable and driven.
You can create a mastermind in virtually any niche.
24. Setup a Private Forum
Believe it or not, forums are very popular and have the potential to be incredibly profitable.
If there's one thing that people love, it's to be part of a community with similar interests.
Search online and you'll find forums for specific models of cars, watches, shoes, dog breeds, food, gardening, and more.
Most of those forums are free and monetized using display ads. But you can add a paid subscription to yours to limit the number of members and make it exclusive.
You'll be surprised at how much people are willing to pay to be a part of an exclusive network. Especially if that network proves to be a valuable resource that has a positive effect on their life or helps them achieve something.
This is another great source of recurring revenue.
However, you should know that it's going to take a lot of effort to set it up in the beginning.
But if you can make it past that stage, it's going to be totally worth it in the end.
Two popular platforms for building forums are bbPress and XenForo.
25. Launch Your Own Affiliate Program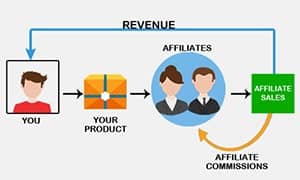 This is a great way to incentivize your audience, grow your brand, and boost your revenue.
If those things appeal to you then keep reading.
Having your own affiliate program is basically the reverse of being an affiliate marketer.
In this scenario you're the one who has a network of affiliates to promote your products or services.
Let's say you sell a $350 dollar product or service. You can offer a percentage or flat commission to people who refer others to purchase your item.
Using special links you'd be able to track each sale back to its respective affiliate. Then you can automate the commission payments or do it manually.
It's a win-win scenario because your audience can earn money and you get to acquire new customers. And you can do this in pretty much any niche.
Here's the thing though… don't create a stingy affiliate program.
Most people try to lowball their affiliates, and if you plan to do that, please don't.
The best affiliate programs offer high commissions or great incentives. So you should strive to do the same.
If you want, you can put restrictions on who can become an affiliate. You can either make it so that a person has to buy your product first, or you can allow anyone to promote your product.
However you set it up, just remember to make it rewarding for the people who will be promoting your stuff.
Want to start your own affiliate program? Read this helpful article first.
26. Create a Job Board
So… this strategy only makes sense if it complements your niche.
If you setup a nursing job board on your survival website, it's going to look weird.
Before you create a job board, you should have an idea about the demographics of your audience. Once you understand who's visiting your site, you can tailor the job board to their needs.
The way you'd make money with this strategy is simple…
If someone gets hired through your job board, you'll get a percentage or fee from the hiring company. It's a similar concept to job placement companies.
The only difference is, you don't have to deal with the hassle of interviewing people.
Remember, it's important to keep the job board as specific and relevant as possible to your niche.
Here's a quick tutorial on creating a job board on WordPress.
27. Offer Deals, Discounts & Coupons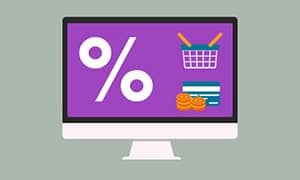 It's no secret that most people love shopping around for good deals and prices.
You can use this to your advantage by finding those amazing offers for your visitors.
This is great if you're the type of person who's good at hunting for deals. Or you can build a team of deal hunters to do it for you.
For instance, if your niche is fashion your visitors might be interested in the latest discounts or sales on scarves, hand bags, clothing, etc.
You can do daily or weekly deals that shows those hard to find deals.
This can be monetized in two ways:
Using a freemium method where most deals are free for everyone, but visitors who are willing to pay "X" amount per month get sent the very best deals, or
You can keep everything 100% free and just use affiliate links to make money.
You can even take it a step further and create a Facebook group to build a community.
The choice is yours. This strategy is pretty simple. There's nothing complicated about it.
If you're the type of person who loves browsing and shopping online for deals, why not make money doing something you enjoy?
Check out Holidayers and Scott's Cheap Flights for deal-site inspiration.
28. Build an Evergreen Funnel
Some people call this a sales funnel, product launch funnel, or marketing funnel.
You can call it funnel cakes if you want.
The only thing that matters is understanding what it is…
It's an automated system that works 24/7 with one goal: to sell something.
Sure you can have a funnel to do other things like get followers, etc. But you're here to learn about the best website monetization strategies so let's focus on that.
Evergreen funnels allow you to make money while you sleep.
You need three things to set it up:
A landing page
A traffic source
An offer
You can literally just build a few funnels and create a nice stream of monthly passive income.
For example…
Say your website is in the dog training niche. You could create a dog training program for English Mastiff dog owners. Then you'd put an offer for the program on a separate page, target that specific audience, and send them to the page you setup using paid ads.
You'll probably need a few tries to narrow down your specific audience.
But once you've got the system setup, managing the advertising budget and monitoring the ad performance is all you have to do.
English Mastiff dog training is just one niche. You can apply this to lots of other niches.
29. Offer Coaching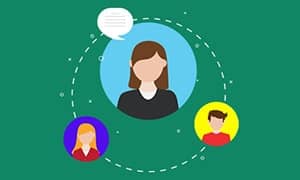 Have you accomplished something that most people struggle with?
Then you can help others do the same.
And no, you don't need a degree or certification to do this.
If you disagree consider this…
Imagine if you found a way to do get rid of the biggest issue for most Americans – student loans. Do you think other people would want to know how you did it?
Of course!
If your site is about smart financial decisions and good money habits, you can offer to coach people to help them get rid of student loans fast.
Most people know they need to be smarter with money but the accountability factor is a big issue. They can learn form your experiences and you can help them achieve their goals.
You can do group coaching online, 1-on-1 coaching, host in-person meet-ups, and more.
The great thing about coaching is… you don't need a lot of clients or website visitors to get started.
With just a handful of people you can have a very stable source of income.
And perhaps the biggest reward of coaching is…
You can build strong relationships and help people transform their lives.
There is no greater reward than giving value to others and seeing the impact it has on them.
There are lots of possibilities for coaching, you just have to think about your skills and experiences and pursue a path you know about.
Watch this video to get some great advice on coaching.
30. Write Sponsored Posts
If you want to get paid to grow your website you should consider doing sponsored posts.
It's as simple as it sounds.
You find blogs or websites that are willing to pay you to create content for them. Then get in touch and go from there.
Keep in mind though, this isn't as lucrative as some of the other monetization strategies listed here. It doesn't have the potential to scale up or generate passive income.
The other drawback to this method is that it requires a huge investment of your time.
But that's okay because it's a great way to build your brand out there, get solid backlinks, and network with others.
You should only consider this strategy as a way to grow your website and make a few dollars doing it.
Once you've established yourself in your niche, there's no need to write sponsored posts anymore.
PayPerPost is a good resource for finding companies that pay for sponsored posts.
31. Accept Sponsored Posts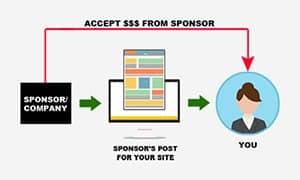 If you don't want to get paid to create, why not get paid to post?
This strategy works best if you've got a popular blog or social media account.
In this scenario a company, or even other blogs, may be willing to pay you for a featured post.
So instead of creating the content, you would just provide a set of guidelines to those businesses via a media kit.
This will ensure that they create content that's tailored to your brand and is relevant to your audience.
Let's say you're an influencer in the beauty niche and have an engaged audience…
You can charge anywhere from $275 to over $1,000 for a single post on your blog or social media account.
Of course, you would want to only work with professional businesses and focus on building long-term partnerships rather than just being money hungry.
If you're a popular influencer, you can earn as much as 6-figures with sponsored content. #Foodforthought.
32. Get Sponsored
The last type of sponsorship is to have a company sponsor you.
You probably think of celebrities, athletes or race car logos when you think of sponsorship.
But there's another type that exists…
It focuses on the goals and values between the sponsor and the sponsored party.
For example:
If you happen to be an influencer in the travel niche with access to a large audience, brands may be willing to sponsor you. This can include gaining access to exclusive events, global partnership networks, worldwide audiences, valuable data, and so much more.
It's similar to being a brand ambassador.
Relationships play a big part in this. Companies are willing to sponsor influencers with loyal fans to get access to new consumers.
While the perks are great, you want to make sure that you're partnering with a relevant company. If it doesn't align with your brand or connect with your audience, it probably isn't worth it.
Here's a helpful guide on finding great sponsors for your website.
33. Start a Digital Subscription Magazine
Here's another one of those website monetization strategies that offers recurring income.
The print magazine industry will soon be obsolete. Companies have already lost billions in ad revenue since 2010.
Acquiring new readers continues to be a nightmare for print publishers.
But that hasn't been the case for digital publications.
You see, it's not that people aren't willing to pay for content. They already spend money on apps and other subscriptions. This is great news for you.
The key here is to offer the right package of helpful, evergreen content that is valuable to your readers.
Most digital publications tend to offer shallow or vague content and expect people to pay for that. You can beat them by doing the opposite.
It doesn't matter what kind of audience you have. You can still test this method out to see if it's worth it.
You can setup a monthly, quarterly, or yearly subscription.
After all, it's not like you need a printing press or building expenses…
What's there to lose?
To learn how to start a digital magazine, visit Mequoda.
34. Review Products or Services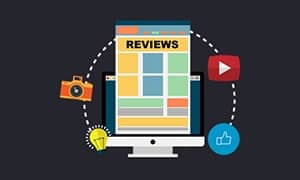 If someone told you that GoWISE has the best electric air fryer on the market, would you buy it?
If a friend told you, there's a good chance you'd order it without question.
And if you heard about it, you'd do some research first and check out the reviews.
This applies to virtually any product or service.
You are a consumer. You can pick any niche you like and create a review website or start a YouTube channel for that niche.
Have you seen how many makeup channels are on YouTube? It's crazy!
There are even people who review hotels and get paid to travel to exotic places.
The possibilities are endless!
As you already know, reviews are a powerful thing because people like to make informed decisions.
You can make a lot of money doing reviews for products in a particular niche.
35. Rank and Rent Websites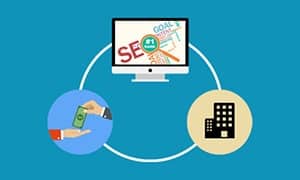 Are you great with local SEO?
Then you should consider the rank-and-rent strategy.
Basically this is where you create a website for a certain business niche in a particular location, get it ranked on the first page of Google, and then rent it out to local businesses.
For example…
You could create a website for "auto-repair shops in Hawthorne California" that ranks in Google's top 10. Then you can hit up all the auto-repair shops in that area and offer to list them on your website for a monthly fee.
You can charge anywhere from $250 to over $1,000 a month for this service depending on the type of business niche. With just 10 clients that's a pretty comfortable income.
And the best part is… you can repeat this process for any location you want and do it from anywhere in the world.
As long as it proves to be valuable for the businesses, you can scale this to well over 6-figures a month and have a lucrative SEO business.
Want to learn more about this strategy? Read this detailed guide.
36. Get Paid to Speak
You'll be amazed at how many people will completely ignore this option.
The only thing people fear more than public speaking is death. So if you're one of those, feel free to skip this.
However, if you've got bold confidence and people think of you as an expert, then you should consider doing speaking gigs as a source of income.
Depending on your level of expertise you can make anywhere from $500 to over $50,000 just to speak in front of an audience.
This is a great scenario because you get paid and you get exposure to a totally new audience.
It probably isn't as passive as you'd like it to be.
But who wouldn't enjoy making a full-time salary for an hour or two a few times a year?
37. Print-on-Demand (POD) Merchandise
Got a strong brand or loyal audience?
Then adding a shop to your website might be a great option for you.
The best part is… you don't need to actually store or order any raw materials.
Say what?!!
You see, with POD products, you only have to worry about coming up with designs. Then you can add a "store" page to your website that lists the products with those designs for sale.
The products can be t-shirts, mugs, sweaters, hoodies, and so on.
There are services out there that will allow you to put your designs on various items. And if someone purchases that item from your website, those services will take care of the transaction.
This means you never have to worry about shipping, customer returns, etc. It's totally hands-off.
If you're like most people, you probably find this very intriguing but are worried that you're not an artist. Well, don't be.
You can easily outsource your designs to actual artists.
Let's say you've got a website in the fitness niche. You could have designs created for motivational gym t-shirts. If you list one for $19.95, you could make over $8 profit on each sale.
And other than the initial investment for the design, that's recurring income with absolutely zero effort on your part.
This is probably one of the best sources of passive income that's as close to printing money as you'll get.
You can start today using Amazon or Shopify.
38. Surveys and Polls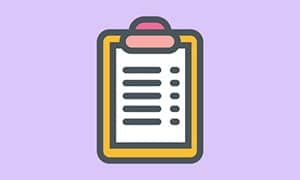 For some strange reason, people love taking surveys and polls.
Maybe it's because they've spent a large chunk of their lives doing it in schools and at work.
Whatever the reason, you can use this strategy as a way to generate revenue.
And it's a lot simpler than you think.
All you have to do is ask your audience a series of questions and when they respond you get paid. Easy Peasy!
You can earn money either on a per question basis or per survey basis.
Some providers like Google offer a fair split of the revenue. It all depends on the survey provider you choose.
You shouldn't expect to make life-changing income with surveys. That's not what this strategy is for.
But it will give you a source of free money that you didn't have before.
Another benefit is that the survey data can give you a deeper look into the minds of your audience.
This strategy is also traffic dependent. So if you don't yet have a lot of visitors coming to your site, you probably won't make all that much.
As usual, make sure you're offering surveys or polls that are relevant to your audience. An audience of dog lovers will want nothing to do with a survey about nail polish.
39. Software as a Service (SAAS)
Alright, you're going to think it's crazy to have this on a list of website monetization strategies.
Well, crazy ideas matter too!
In fact… sometimes being crazy and taking risks can result in massive success.
But this isn't a crazy idea.
A software service is one of the few things that you can scale to an obscene amount of revenue in a short amount of time. And the best part is…
You don't have to be an expert coder or computer engineer.
In today's world, you can outsource the development of software.
But the key to this strategy is problem solving.
Your software must solve a problem that people have so that they'd be willing to pay for your service.
Now if you think it needs to be complex, think again.
Let's say you contact a local plumbing business that manually tracks its customers and finances. Everything is stored on loose paper in file cabinets.
The owner might be frustrated with this method because it takes a ton of time and is prone to human error.
Imagine if you created a more efficient system that's easy to use and reduces time and error, do you think they'd pay for it?
You bet your fudge sundae they would!
And other plumbing companies will also be interested in using your software.
The biggest hurdle here is not creating the software. It's connecting with people to learn their problems and then selling them a solution.
And if you're good at it, you won't need to pay for the software development if you can get a few business to fund the initial development.
If you can get past the thought of worrying about the software and focus on understanding the problem completely, this strategy can be extremely lucrative.
Want more details? Read this epic guide on building a profitable SAAS.
Final Take On Website Monetization
Is it possible?
Absolutely! You can create a stream of passive income or replace your income entirely with these monetization strategies.
Of course, it's going to hard work and commitment to get there.
But once you've got a website that visitors find valuable, you'll be amazed at how profitable it can be.
Whether your goal is $10,000 a month or six-figures, the right monetization method can help you achieve that.
Can you imagine a better business model? I don't think so.
Blogging has the potential to change your life. But it's a shame that so many people give up because they fail to understand the financial side of it.
Maybe if they saw this post they'd discover what's really possible.
Actually, that's not a bad idea. Why don't you join me in spreading it across the web to help others. What could be better than that?
All you have to do is click the buttons below to share this post. So go ahead and do that now.